Why PTE Academic?
Study or move abroad with PTE Academic – Help Students and migrants achieve their goals.

PTE (The Pearson Test of English) is a world-recognised computer-based test of English proficiency for study abroad and immigration.
PTE Academic is the smart choice for students and migrants needing to demonstrate their English language skills for university, professional and migration applications.
The Pearson Test of English Academic (PTE Academic) is the English test trusted by universities, colleges and governments around the world.
It proves your English competency for all Australian Government visa applications, and it is also widely accepted by institutions in but not limited to Australia, the United States, New Zealand, and Ireland.
Why should you choose PTE Academic?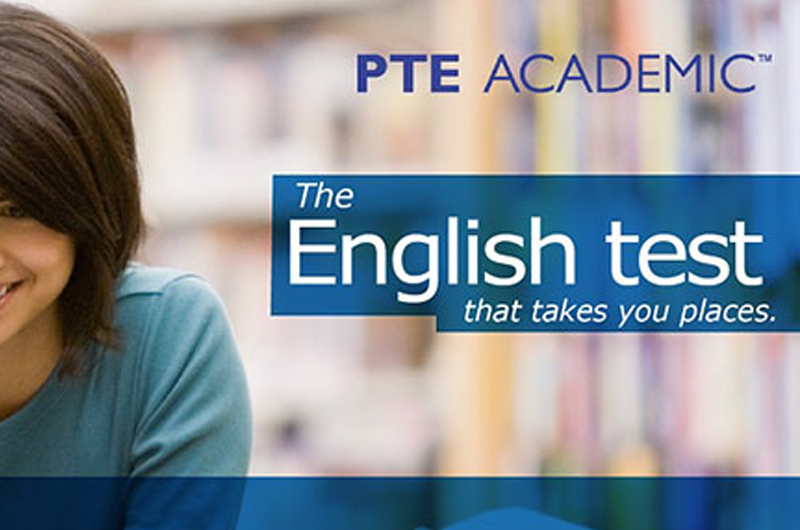 Fast results – scores are returned within 5 business days
Frequent availability– candidates can efficiently check for available seats online
Last-minute registration– candidates can book up to 24 hours before the test date
Easy registration– a quick online registration and payment
Widespread recognition– recognised worldwide
Comprehensive test– considered to be the best and most reflective test of English language abilities
FEATURES OF THE PEARSON ACADEMIC PREPARATION COURSE
Learn the exam techniques and become fully familiar with the test itself. The test assesses your proficiency in the four macro skill areas of reading, writing, speaking and listening.
Increase students' vocabulary. Vocabulary plays an important role across all the four macro skills and students are encouraged to increase their knowledge by recording new words and recycle their vocabulary throughout the course.
Opportunity to practice exam tasks with our PTE academic sample questions papers.
Ample opportunity in class to discuss issues arising from reading topics and provide opportunity for further vocabulary development and to practice speaking tasks.
Course Duration:
Our fast-tracked 3 week course teaches you the required skills along with providing strategies, insights and tips on the PTE Exam. Additionally our course including 2 practice tests so you will know what to expect on the day.
 Further information
Please contact the PTE Academic Manager on +8801790598146 or by e-mail at info@australasiaeduconnect.com.au or visit our office at D-2 (1st  Floor), Sharaqa Mac Building, 3/1, Bijoynagor, Dhaka-1000.